Random Updates on Level 2 & Thoughts
---
Level 2 Update
As Level 2 work gets underway, I'm narrowing in on the color scheme and aesthetics!

So far, my work process is Plot -> Art -> Completely Redo the Plot -> Code -> Completely Redo the Plot -> Music, and I'm continuing that for Level 2! The SECRET NINJA is part of the first "Completely Redo the Plot" step, heheh. When I painted the orange lab wall, I realized it was a perfect challenge for master-level ninjitsu... Also now, after all these years, my compulsive browsing of Narutopedia will have a use.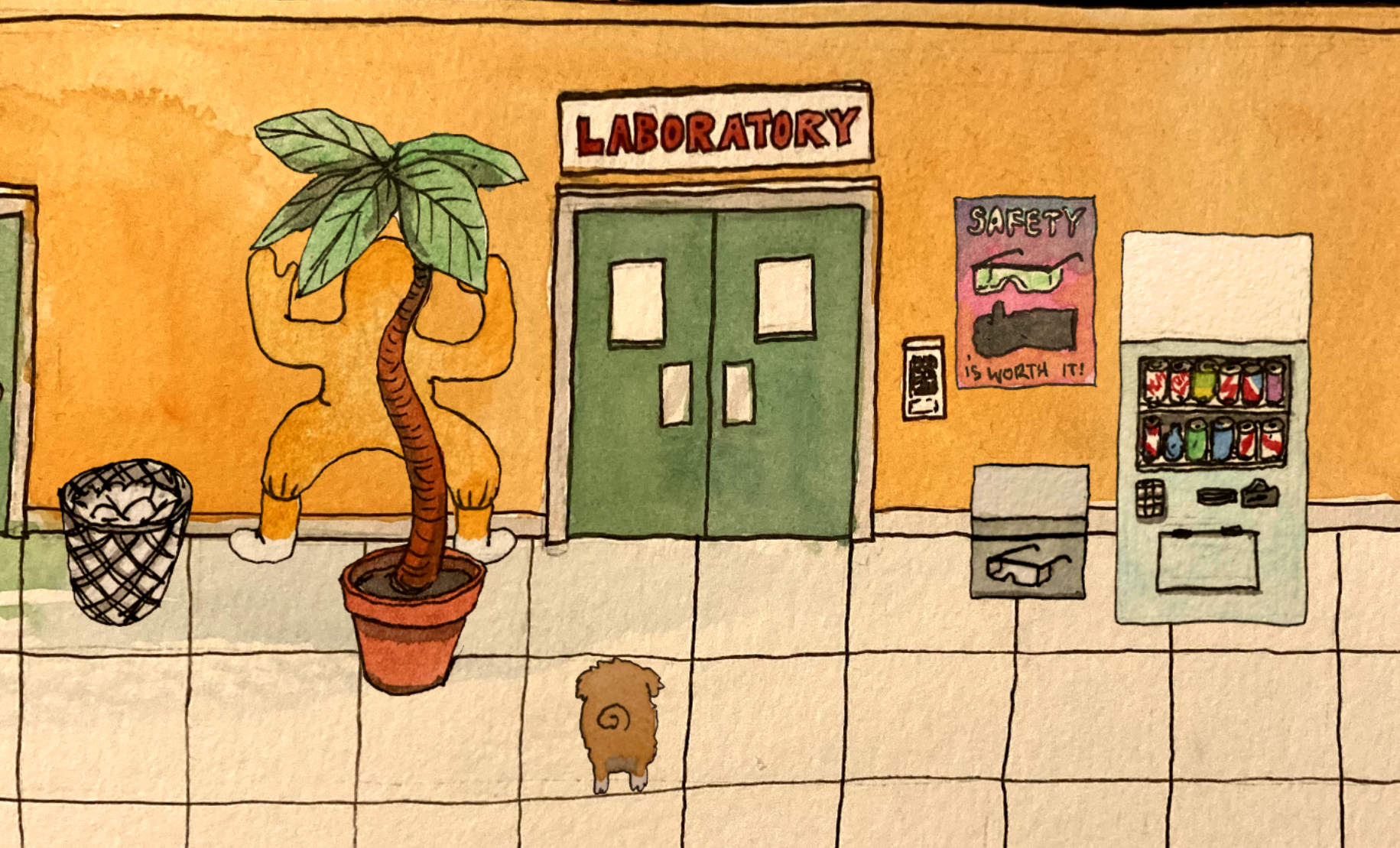 I really enjoy how, in making a game, it's easy to tack on random ideas you got and incorporate them into the whole. Way easier than in something like comics, where I feel like things take much more planning to create a cohesive whole. It's something about how the game is already made up of a bunch of reusable assets- makes mixing and matching way more possible. It's kind of fun! And a better fit for how my brain works.
Some people have encouraged me to think about setting up a patreon, so... I'm thinking about it! On one hand, maybe it could be fun! On the other hand, it is another account to manage... We'll see!
Over and out!

Meebob